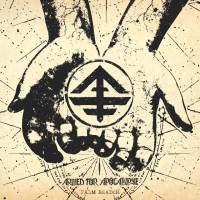 Armed For Apocalypse
Carved In Bone
Time: 8:30pm Day: Wednesday Doors: 8:00pm Ages: All Ages Price: $20
This Event Has Ended
We are looking for 10 generous people to help make this event free for everyone to come and enjoy some talented live music! By getting enough to pay for the band, we will be able to make the show entirely free and get as many heads in front of the stage as possible.

Thank you for your consideration!

Armed for Apocalypse came from nowhere and nothing. The sludgy four-piece from the small Northern California college town of Chico have worked relentlessly to leave their imprint on metal. Through tours across Europe, around the states and up and down the West Coast, they've continued to spread their name in the best way possible: word of mouth. They don't play dress-up and they don't turn down. They just play crushing songs that go from slow to slower, from muck to mire, from mosh to circle-pit. And sometimes they'll make a left turn and end up at epic. Simply put, it's rock 'n' roll music tuned way down and pissed way off.